Joshua Nations – joshuanations.org
Joshua Nations is a nonprofit organization that trains the next generation of global church leaders. The following comes from Jason Holland who is the Director of Operations for Joshua Nations:
Pray for Joshua Nations in the following ways:
Pray for protection as we enter into Muslim stronghold nations. In 2018 Joshua Nations will be training leaders and ministering in Pakistan, Ghana, Niger, India and many other nations. These nations are hostile towards the Gospel and towards Christians.
Pray for our teams that will be going to train leaders to start schools, plant churches and reach the unreached.
Pray for increased provision for growing need and increased opportunity in the nations. We constantly receive requests for training, resources and assistance. It is our desire to train and equip as many people as possible for the advance of the Gospel!
Pray for favor for our teams as they travel.
Pray for God's hand to be on us as we work towards developing online training tools that will reach people though online video technology.
Pray for Joshua Nations as it continues new initiatives to train leaders that are illiterate or are oral preference learners.
---
How Can You Pray for the World? Operation World – Resources and guides for how you can pray for the specific needs around the world. Join people from every nation, praying for people in every nation. www.operationworld.org
---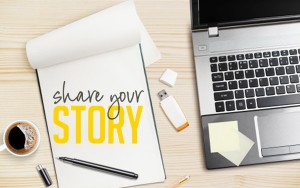 Throughout this series we would love to hear about your stories of answered prayers or how new prayer habits are effecting the rest of your life. Click here to share your story with us!