Wednesday's Reading: "but Jesus went to the Mount of Olives. Early in the morning He came again to the temple. All the people came to Him, and He sat down and taught them. The scribes and the Pharisees brought a woman who had been caught in adultery, and placing her in the midst they said to Him, "Teacher, this woman has been caught in the act of adultery.  Now in the Law, Moses commanded us to stone such women. So what do you say?" This they said to test Him, that they might have some charge to bring against Him. Jesus bent down and wrote with His finger on the ground. And as they continued to ask Him, He stood up and said to them, "Let him who is without sin among you be the first to throw a stone at her." And once more He bent down and wrote on the ground. But when they heard it, they went away one by one, beginning with the older ones, and Jesus was left alone with the woman standing before Him. Jesus stood up and said to her, "Woman, where are they? Has no one condemned you?"  She said, "No one, Lord." And Jesus said, "Neither do I condemn you; go, and from now on sin no more." John 8:1-11
Can you imagine the fear, shame and guilt that this woman must have experienced as a group of powerful men brought her before a large crowd of people and exposed her sin?  She must have felt completely alone, helpless, and humiliated.  The scribes and Pharisees who brought her before Jesus had no concern for her at all.  She was simply being used as bait to trap Jesus.  But Jesus saw right to the heart of both the men who accused her, and the adulterous woman who stood before him.  We do not know what Jesus wrote on the ground. But whatever it was, it caused the scribes and Pharisees to walk away, one by one without bringing any further accusations or punishment to the woman.  How must she have felt as she watched these powerful religious leaders walk away?  What would it have been like to eventually be standing alone with Jesus, so aware of the sin and shame that had brought her to Him in the first place?  Then Jesus, the only One who was able to bring forgiveness, utters these beautiful words "Neither do I condemn you; go, and from now on sin no more".  There were no conditions to meet, no religious rituals to complete.  There was just a beautiful invitation to step out from underneath the fear, guilt, and shame and step into a new way of living.  The same invitation awaits you and me.  When we cast ourselves on the mercy of Jesus, He takes the shame of our sin and the death that it leads to and gives us the freedom and hope we need to "go and sin no more".  What a beautiful gospel.
Prayer: Lord, thank you for bearing my sin and shame on the cross.  I cast myself wholly on your mercy and forgiveness. Help me to step out from underneath the weight of sin and step into your invitation to new life.  Give me the eyes to see the areas in which I am still living as a slave to the sin and shame that you came to set me free of.  Give me the faith to believe that there is now no condemnation for those who are in Christ.  Help me to walk each day in the power of your Spirit, living life the way you designed it and bringing the same grace and forgiveness to those around me that you have brought to me.
---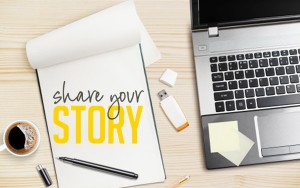 Throughout this series we would love to hear about your stories of answered prayers or how new prayer habits are effecting the rest of your life. Click here to share your story with us!