Tuesday's Reading: "He entered Jericho and was passing through. And behold, there was a man named Zacchaeus. He was a chief tax collector and was rich. And he was seeking to see who Jesus was, but on account of the crowd he could not, because he was small in stature.  So he ran on ahead and climbed up into a sycamore tree to see him, for he was about to pass that way. And when Jesus came to the place, he looked up and said to him, "Zacchaeus, hurry and come down, for I must stay at your house today." So he hurried and came down and received him joyfully. And when they saw it, they all grumbled, "He has gone in to be the guest of a man who is a sinner." And Zacchaeus stood and said to the Lord, "Behold, Lord, the half of my goods I give to the poor. And if I have defrauded anyone of anything, I restore it fourfold." And Jesus said to him, "Today salvation has come to this house, since he also is a son of Abraham.  For the Son of Man came to seek and to save the lost." Luke 19:1-10 
Zacchaeus was a Jewish tax collector who collected taxes from the Jewish people for the Roman government.  He had amassed great wealth by overcharging his fellow Jews and keeping the surplus for himself.  He was despised by his community and considered a "sinner" by those who knew him.  Like the rich young ruler, Zacchaeus cared far more about his wealth than he did about other people.  Unlike the rich young ruler, his life was completely transformed by his encounter with Jesus.  When Jesus passed by the tree that Zacchaeus was sitting in, He called Zacchaeus by name and invited Himself to stay at his house.  Take note of the response of the crowd that was following Jesus.  They grumbled.  They did not want Jesus to reach across social boundaries and invite a "sinner" into His presence.  The crowd had drawn a line in the sand delineating who was "in" and who was "out".  Zacchaeus was definitely "out".  Throughout the gospel, we constantly see Jesus pressing into relationship with the unlovable, the unclean, the unworthy.  The very people considered "out" by the crowd are the people that Jesus invites in. Zacchaeus responded to Jesus with joy.  His life was transformed by the love of Jesus.  Where do you draw lines in the sand?  Who do you consider to be an "outsider", undeserving or unable to respond to the invitation of Jesus? How can the story of Zacchaeus change your heart?
Prayer: Lord, I know that I have been guilty of drawing lines in the sand, just as the crowd who watched Jesus engage with Zacchaeus did.  Expose in me the prejudice that exists in my own heart.  Help me to be honest about the people that I think of as "out".  I believe that Your love transforms lives.  Help me to see people the way You see people.  I want to be an extension of Your love in the world around me.  Forgive me for allowing my own prejudice, fear, and self-righteousness push people away from You.  Help me live and love as You did so that the beautiful truth and grace of the gospel can be made known to all people.
---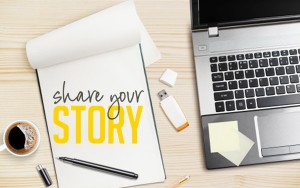 Throughout this series we would love to hear about your stories of answered prayers or how new prayer habits are effecting the rest of your life. Click here to share your story with us!