DR Congo
Pray for the people in Kinshasa, the capital city of the Democratic Republic of the Congo. Cholera threatens Congo's capital as hundreds die from lack of treatment. The disease has killed over 1190 people since July.
Pray for peace in the Congo. President Joseph Kabila was supposed to step down at the end of his term in 2016. By clinging on to power and refusing to allow elections he threw the Democratic Republic of Congo into a vicious cycle of deadly conflict. There are frequent, violent, and deadly riots throughout the country.
Pray for the peacekeepers, as rebels attacked a United Nations peacekeeping base in eastern Congo, killing at least 14 and wounding 53 others in the deadliest single assault on a U.N. mission in recent history.
Becky is a missionary who runs a boys' home in Congo.  She shares the following regarding her prayer needs:
"Many have a head knowledge but not a heart knowledge of the Gospel. Folks are into so much occult stuff it's scary. Pray these people will know the true Christ. Poverty is widespread and there is such a huge gap between the poor and the rich.  There is so little love for each other in this country. Most of the rich people and the folks in leadership have sent their own families outside of the country. Corruption is expected and accepted as the norm. Pray for a revival here!  Please pray for the boys' home. Pray God will lead us to five new little guys we can take into the home. There are desperate kids out there and we are praying God will lead us to them. Pray for the three kids that came to the center two years ago.  The man who brought them got out of jail and is causing problems again. There is no justice in this country and everyone is trying to get something.  Pray God will protect us from this evil man, and that we do not grow weary".
For more info visit their Facebook page: Mercy's Reach    
---
How Can You Pray for the World? Operation World – Resources and guides for how you can pray for the specific needs around the world. Join people from every nation, praying for people in every nation. www.operationworld.org
---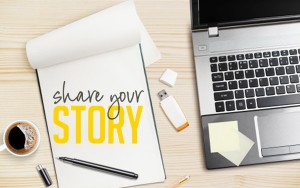 Throughout this series we would love to hear about your stories of answered prayers or how new prayer habits are effecting the rest of your life. Click here to share your story with us!