Dominican Republic
Pray for our missionary partner Kiko Alvarez, his wife Kelly, and their two daughters Emily and Kimberly. Kiko's schedule can be very demanding and require long trips away from his wife and daughters. Kiko's father, whom he was close to, recently passed away. This has been a tough loss for the entire family. Pray that the Lord will continue to guide him and give him the words to speak into the lives of the people of the Dominican Republic and that he will continue to lead American teams to where God calls them.
Pray for La Balsa, the sugar cane village Novation returns to every year. There is a strong presence of the occult and the people are tempted to combine the practice of voodoo with a twisted form of Christianity. Pray that the adults and children in the village will unashamedly give their lives over to Christ. Pray for leaders amongst the adults and teens to arise and encourage others to follow Christ. Pray for the leaders of the church. Pastor Alejandro and his wife Kenia just had a baby girl and are in constant need of food and supplies. Pray for strength for Alejandro to fight the good fight and keep loving and serving the people of La Bolsa. Pray that their good example will lead many to Jesus (and only Jesus) and that the church would grow to include the entire community of about 120 families.
---
How Can You Pray for the World? Operation World – Resources and guides for how you can pray for the specific needs around the world. Join people from every nation, praying for people in every nation. www.operationworld.org
---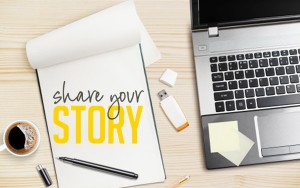 Throughout this series we would love to hear about your stories of answered prayers or how new prayer habits are effecting the rest of your life. Click here to share your story with us!