Today we will pray for local outreach opportunities. Our partnership with Woodrow Wilson, Hope House, and other local ministries helping the people of Westminster.
"Do not withhold good from those to whom it is due, when it is in your power to act." Proverbs 3:27 NIV
Pray for the unconverted.
Jesus, Lover of souls, Shepherd of all who stray and make mistakes, you do not desire that any should perish but that all people might be saved from sin and come to a knowledge of the truth. I come to you on behalf of my friends who still live without hope in this world and who have closed their hearts and lives to your gracious invitation. Grant that they may come and find rest and peace for their souls. Give me the grace to use every opportunity by word and conduct to bear witness to you and your love. May my decisions and interests show my associates that I put you first in my life and thought. May my behavior at all times reveal your gracious presence in me. Make me thoughtful, considerate, helpful and patient in their presence. Open the eyes of my family, friends, neighbors and co-workers to see the wonders of your love, the blessedness of belonging to You, and the joy and satisfaction that service rendered to You gives each day. Abide with me, and bless each effort of mine to win souls for you, most honorable Savior and Friend. Amen.
Pray for a specific person/neighbor you desire to witness to.
Lord God, who gives all things, I thank you for the spiritual and earthly blessings that have come to me from your gracious hand. Help me put you first in all things, to seek your glory, and to love and serve my neighbor as myself. At this time I pray for a courageous and wise heart that I may share Your love with ____________________, who is little interested in the needs of the spirit and his (her) own salvation. Give me the words to speak, and send your Holy Spirit into his (her) heart that he (she) may listen and believe. I feel inadequate for the privilege of sharing the Gospel, but I know that through you I will be able to do all things. Help me to take courage from the example of the apostles, who relied on your promise as given in Matthew 10: "For what you are to say will be given you in that hour; for it is not you who speak, but the Spirit of your Father speaking through you." I depend on you. Lend power and conviction to my halting words, that _______________ may find eternal life and the joy of salvation in you, through Jesus Christ. Amen.
Pray for Opportunities for Kingdom Service.
Dear Father in heaven, I thank you that you have made me a child of yours and have allowed me to help build your kingdom. Every day I pray, "Thy kingdom come." With all my heart I want your kingdom to come, and I want to do my part that it may come. Show me how I may proclaim Your Name and how I may speak of your glorious majesty and your wonderful works. Open a way of service for me in my congregation. Give me work in which I can serve you best. If it please you, move those who are entrusted with the administration of the congregation to seek my service, or give me courage to go. Lord, give me the power to witness for you at home, in my work, on my vacations, or wherever I may be so that those with whom I live and work may know the love I have for you. Increase the clarity of my witness for the transformation of unbelievers and for the strengthening of believers. Hear me in the Name of Jesus. Amen.
https://www.lhm.org/outreachinitiative/files/flga_7daysofprayer.pdf
---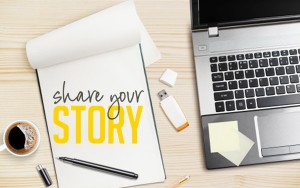 Throughout this series we would love to hear about your stories of answered prayers or how new prayer habits are effecting the rest of your life. Click here to share your story with us!