This week's content comes from The Diary of Private Prayer By John Baillie
Each day you will receive a morning and an evening prayer. Join the the rest of the church as we pray the same prayer at the same time (if you can) at 8:00 AM and 8:00 PM each day.
---
Wednesday 8:00 AM Prayer
O GOD, you are my God; I seek you, my soul thirsts for you; my flesh faints for you, as in a dry and weary land where there is no water. So I have looked upon you in the sanctuary, beholding your power and glory. Because your steadfast love is better than life, my lips will praise you. Seven times a day I praise you for your righteous ordinances. Great peace have those who love your law; nothing can make them stumble. How can young people keep their way pure? By guarding it according to your word. Make me to know your ways, O Lord; teach me your paths. Lead me in your truth, and teach me, for you are the God of my salvation; for you I wait all day long. Set a guard over my mouth, O Lord; keep watch over the door of my lips. Keep my steps steady according to your promise, and never let iniquity have dominion over me. O Lord, who may abide in your tent? Who may dwell on your holy hill? Those who walk blamelessly, and do what is right, and speak the truth from their heart; who do not slander with their tongue, and do no evil to their friends, nor take up a reproach against their neighbors; in whose eyes the wicked are despised, but who honor those who fear the Lord; who stand by their oath even to their hurt; who do not lend money at interest, and do not take a bribe against the innocent. Those who do these things shall never be moved. Let the words of my mouth and the meditation of my heart be acceptable to you, O Lord, my rock and my redeemer. Amen.
---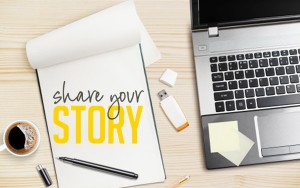 Throughout this series we would love to hear about your stories of answered prayers or how new prayer habits are effecting the rest of your life. Click here to share your story with us!