This week's content comes from The Diary of Private Prayer By John Baillie
Each day you will receive a morning and an evening prayer. Join the the rest of the church as we pray the same prayer at the same time (if you can) at 8:00 AM and 8:00 PM each day.
---
Thursday 8:00 AM Prayer
ALMIGHTY God, in your infinite wisdom you have set my life within the narrow bounds of time and circumstance; so, let me now go out into the world with a brave and trusting heart. It has pleased you to hold back from me a knowledge of everything; therefore, give me the grace of faith so that I may grasp what I cannot see. You have given me little power to shape things to my own desires; therefore, use your own great power to make what you desire happen within me. It is your will that through hard work and suffering I should walk the upward road; so be my fellow traveler as I go. Let me face what you send with the strength you supply; When you make what I do effective, help me to ensure that your word is effective in my heart; When you call me to go through the dark valley, do not let me persuade myself that I know a way around; Help me not to refuse any opportunity to help other people that may come today, nor fall into any temptation that may lie in wait for me; Do not let the sins of yesterday be repeated in the life of today, or the life of today set any evil example to the life of tomorrow. O God of my ancestors, in every age you have enlightened the souls of the faithful. Thank you for the gift of shared memories through which the great stories of the past live with us today. Thank you for the lives of the saints, and for the help I can gain from their example. Thank you for the memory of ___ and ___; for the apostles, prophets, and martyrs; but most of all for the incarnation of your dear Son, in whose name these prayers are said. Amen.
---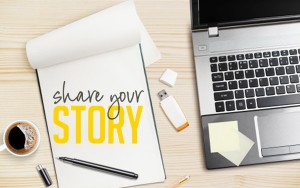 Throughout this series we would love to hear about your stories of answered prayers or how new prayer habits are effecting the rest of your life. Click here to share your story with us!