This week's content comes from The Diary of Private Prayer By John Baillie
Each day you will receive a morning and an evening prayer. Join the the rest of the church as we pray the same prayer at the same time (if you can) at 8:00 AM and 8:00 PM each day.
---
Thursday 8:00 PM Prayer
I call upon you, O Lord; come quickly to me; give ear to my voice when I call to you.  Let my prayer be counted as incense before you, and the lifting up of my hands as an evening sacrifice.  O Lord, my open lips and my mouth will declare your praise.  "Bless the Lord, O my soul, and do not forget all his benefits; who forgives all of your iniquity; who heals all of your diseases; who redeems your life from the pit; who crowns you with steadfast love and mercy; who satisfies you with good as long as you live so that your youth is renewed like the eagle's."  But who can detect errors?  Clear me from hidden faults.  Keep back your servant also from the insolent; do not let them have dominion over me.  Then I will be blameless and innocent of great transgressions.  Have mercy on me, O God, according to your steadfast love; according to your abundant mercy blot out my transgressions. Wash me thoroughly from my iniquity and cleanse me from my sin.  For I know my transgressions and my sin is ever before me.  Be to me a rock of refuge, a strong fortress, to save me, for you are my rock and my fortress.  I will both lie down and sleep in peace; for you alone, O Lord, make me lie down in safety. Amen.
---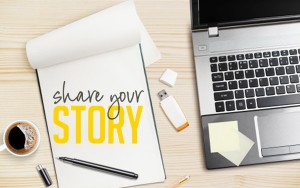 Throughout this series we would love to hear about your stories of answered prayers or how new prayer habits are effecting the rest of your life. Click here to share your story with us!