This week's content comes from The Diary of Private Prayer By John Baillie
Each day you will receive a morning and an evening prayer. Join the the rest of the church as we pray the same prayer at the same time (if you can) at 8:00 AM and 8:00 PM each day.
---
Monday 8:00 PM Prayer
O LORD, you are from everlasting to everlasting; I turn my thoughts to you as the hours of darkness and of sleep begin. O Sun of my soul, I rejoice to know that all night I shall be under the watchful eye of the One who dwells in eternal light. Into your care, Father, I now entrust my body and soul. All day you have watched over me, your companionship has filled my heart with peace. Accompany me throughout the night. Give me sound and refreshing sleep; Give me safety from all dangers; Give me freedom from restless dreams; Give me control of my thoughts, if I lie awake; Give me wisdom to remember that the night was made for sleeping and not for harboring anxious or distressing thoughts. Give me grace, if I lie awake thinking, to think of you. My soul is satisfied as with a rich feast, and my mouth praises you with joyful lips when I think of you on my bed, and meditate on you in the watches of the night. Father, into your hands I commit my family and friends, asking you to keep them safe in soul and body, and to be present in their hearts tonight as a Spirit of power, joy, and rest. I pray for ___ and ___. I pray also for those I work with, those around me, those nearby who are unknown to their neighbors, and all those beyond, whom I don't know but who are dear to you; through Jesus Christ our Lord. Amen.
---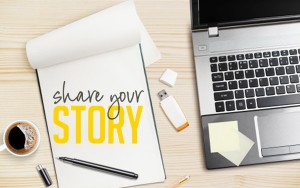 Throughout this series we would love to hear about your stories of answered prayers or how new prayer habits are effecting the rest of your life. Click here to share your story with us!